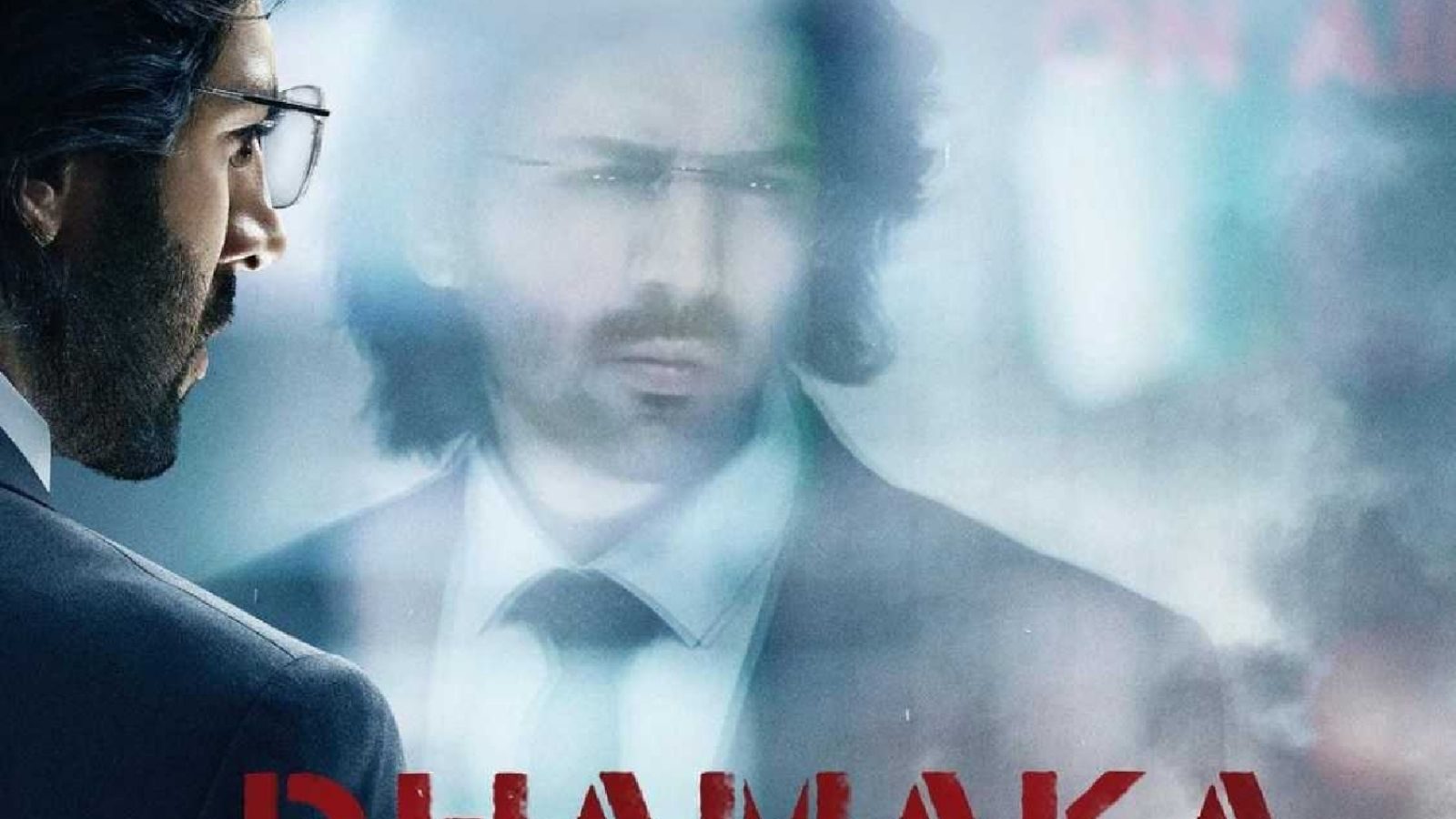 Review: Ad filmmaker Ram Madhvani made a film in 2002 about Boman Irani – Let's Talk. Fusion Thumri was used as the music in this film on a very unexpected subject. Ram Sampath, who gave music to most of the ed films of India, gave birth to this wonderful music genre. The film gained international fame, Ram won many awards and Ram returned to the world of advertising. About 14 years later, Ram made his second film, 'Neerja', which was based on the story of Pan Am Airlines plane hijack and the life of brave airhostess Neerja Bhanot. From the Filmfare Award to the National Film Awards, a list of National Film Awards was also made for this film. Ram then directed a web series for Disney Plus Hotstar. Sushmita Sen starrer 'Arya' which was very much liked. Its second season is also coming soon. Meanwhile, Ram got an opportunity to buy the rights of the 2013 Korean film 'The Terror Live' with Ronnie Screwvala and make it in Hindi. The film has been released on Netflix and considering the work done by Ram, it can be considered as his weakest film.
An attempt has been made to run the story of the film on the weak shoulders of Karthik Aryan. Karthik has been typecast that too from the same film (Pyaar Ka Punchnama). Cute boy, who obeys his girlfriend, fun but in limits, a little mischief but no wrong intention or deed. He has some such image. In Dhamaka, he plays a television anchor who is hosting a show on his own company's radio station because of allegations of bribery. They are trying their best that somehow they can get their prime time show and television job back. He has also got divorced from his wife and his channel's reporter Saumya (Mrunal Thakur) on some issue. While doing a show on the radio, he suddenly receives a phone call threatening to blow up Mumbai's Worli Sea Link. Karthik considers it to be a prank, due to which, in a fit of rage, he blows up the collar, a part of the bridge. Taking advantage of this opportunity, Karthik makes a deal with his boss channel head Ankita (Amrita Subhash) to let him talk to this caller and show his show on TV and then return him as prime time anchor. In the crazy world of TRP, his boss likes this angle and Karthik comes live on TV. After this, the blasts begin in which Karthik loses everything and the TV channel for which he has put everything at stake, he finally leaves it. This is an attempt by the media to show a dirty truth, the original story of the blast.
The Korean film 'The Terror Live' was a successful film and also won many awards. In its Indianisation, nothing has been taken apart except the names. This happens in the remake but it has become the misfortune of this film. Many scenes in the film were thrilling but due to the weakness of the actors, their expected effect was not seen. Karthik Aryan has looked absolutely bizarre as an actor. The fear and disillusionment on his face is not visible to the audience, as well as he does not seem to be a bad news anchor who wants to take advantage of the opportunity. Better acting than him is that of Amrita Subhash who has become a ruthless boss. Sometimes she teaches Karthik the basic mantra of 'Show Must Go On' and sometimes she is upset by his weakness and is ready to eat his job. Mrinal Thakur has wasted himself in vain in this entire film. There is only one important scene in her part, in which she is unable to do anything special. Karthik and Mrinal's back story also looks half incomplete, so the audience cannot sympathize with the characters. Only half an hour after the start of the film, the audience understands who can be behind the terrorist incidents of the blasts, but the way they see Karthik solving this mystery, it seems that the prime time anchor of a great news channel does not know anything. .
This film will not do anything for Karthik's career. There was nothing like this in this film for the rest of the cast. If anyone will suffer the most from this film, then it is director Ram Madhvani. The screenplay was written by Korean film director Kim Byung-woo, adapted and written by Puneet Sharma. Seeing Neerja and Arya, the hopes that Ram had raised to direct a thriller have been dashed with this film. Ram had earlier envisioned to make this film female-oriented. First, preparations were being made for this film with Taapsee Pannu and later Kriti Sanon but both did not become a part of this film. Ram then wrote it as a male-dominated film like a Korean film and signed Karthik. Ram and Ronnie did a good job as producers in this film that the entire film was shot in 10 days instead of 45 days. With the use of multiple cameras and multiple mics, every shot of the entire film was shot quickly. The experience of the advertising days came in handy and since Ram had prepared the story board for the entire film, shooting became very easy for the team. The entire unit of the film was in a hotel and the film was also shot there. Despite all this, the film didn't seem to have the potential to engage the audience. The disgusting face of the media, where he is ready to do everything for TRP, also did not emerge properly. It is possible that after seeing the filth of the media in these days, the audience has also in a way prepared for every form of media.
A song is kept in the film 'Khoya Paya', whose lyrics are good and written by the emerging Puneet Sharma. The music is by Vishal Khurana, the music director of Neerja. This song is the strongest aspect of this film. This song is also being liked a lot. There was also a promotional song of Kasoor (singer composer Prateek Kuhad). Khoya Paya is based on the theme of the film and hence fits into the story. Due to the success of Ram's web series "Arya", this film was bought by Netflix after spending about 100 crores but this deal will be a loss. What happens in the newsroom of the TV channel is just an attempt to show in this film. How the story of news flourishes in the newsroom, how angles are discovered in it, how it is exploited and exploited, all this has been shown in a very superficial way. Cinematographer Manu Anand has done a good job and has handled the multi camera set up very well. Editor Monisha Baldua has also done good editing, so the duration of the film is absolutely accurate.
Expectations were high from the blast but this water has become less like tea. There is neither taste nor color of tea. This film is like a defeat for director Ram Madhvani. More so because in the thriller itself, his film Neerja and web series Arya kept the audience completely hooked. The explosion has not proved to be such a big explosion. There is no fun in watching Hindi if you have seen the Korean original.
detailed rating
| | | |
| --- | --- | --- |
| Story | , | |
| screenpl | , | |
| direction | , | |
| music | , | |
Read Hindi News see more online Live TV News18 Hindi website. Know related to country and abroad and your state, Bollywood, sports world, business News in Hindi, Us Facebook, Twitter, Instagram And Telegram Follow on.
Tags: Dhamaka, film review, Kartik aaryan
,