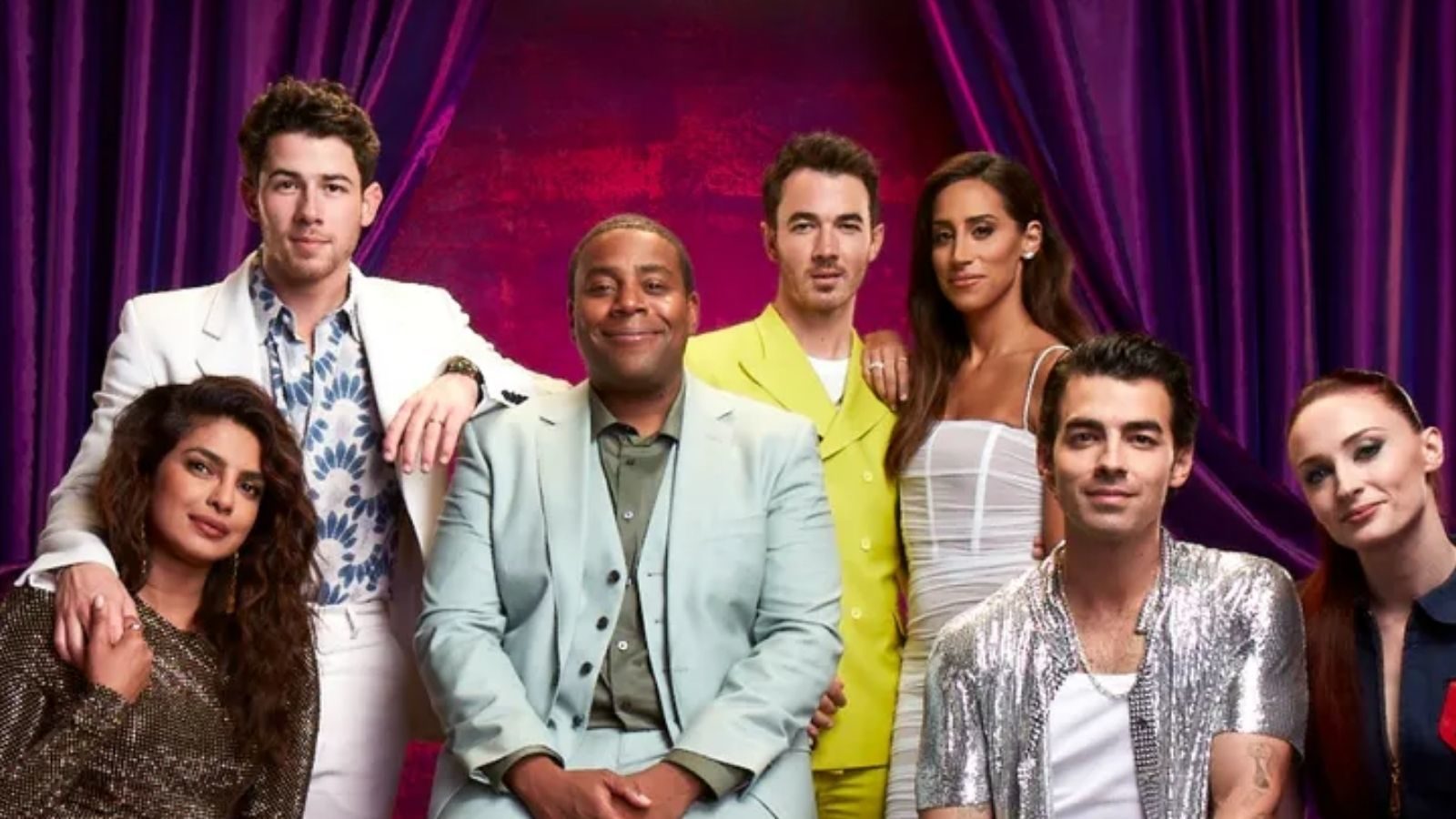 Review: In December 2014, a 54-minute long video was uploaded on YouTube by AIB, a content creator company in India, named 'AIB Knock Out'. In this infamous video, producer-director Karan Johar along with two film stars Ranveer Singh and Arjun Kapoor were ridiculed in a gruesome way. It contained not only slang, but also shoddy jokes, and 'below the belt' obscene humour. In foreign countries this format is called 'roast' and MTV has played a very important role in promoting this program format. One or more celebrities are called to the roast and then their family members, their friends, acquaintances, colleagues etc. together make fun of that celebrity. His character and personality are torn apart to expose his life, reveal his secrets and, most interestingly, bring him to the floor. AIB did India's first and probably last roast show, after which he apologized, removed the video, tens of police cases were on him but he was the most benefited from this roast.
Netflix introduces the famous musician brothers; Kevin, Joe and Nick Jonas were treated to a roast and their family and friends made fun of them together. This roast is worth watching. There are many reasons for this but some we should know. If you are shocked by the roast of AIB, then this roast is quite decent. There is no petty talk and no obscene language has been used without any reason.
The popularity of the Jonas brothers is all over the world, but in the roast, such a face comes to the fore, seeing that it seems that even a normal looking person can earn money on the basis of talent. The wives of the Jonas brothers were also included in the roast, who uncovered some of their husbands' special secrets and their strange habits.
We all know Nick Jonas, the youngest of the Jonas brothers. He married Indian heroine Priyanka Chopra, 10 years older than him, a few years ago, and both of them have been playing this relationship firmly till now. The host of the roast was Emmy Award winner Keenan Thompson, himself a prolific standup comedian and television actor.
In the roast, Priyanka Chopra has made fun of her husband Nick, while the eldest brother Kevin's wife Daniel has pulled up on her husband's habits. Middle brother Joe Jonas, whose wife Sophie Turner is the star of the famous web series 'Game of Thrones', was seen falling prey to his wife's cheeky dialogue.
When Priyanka married Nick, she was ridiculed a lot. He had to bear all kinds of taunts. Priyanka presented this thing in a very funny way. The three Jonas brothers constantly share some pictures or videos on Instagram, but despite all this, the Instagram followers of all three together are less than Priyanka's followers alone. Priyanka took a jibe at Nick and said that we both have one thing in common that I love Nick as much as Nick loves himself, so our pair goes on. Priyanka washes Nick saying that she is 10 years older than Nick, so Nick teaches him many things like how to use "Tik Tok" app and in return Priyanka teaches him how to make a successful film career. On this matter Nick had a loud applause.
Kevin's wife Daniel said for Kevin that Kevin has achieved a lot of fame but the funny thing is that his daughters themselves do not know how famous they are, or whether they are famous or not. On the other hand, actress Sophie Turner, wife of Joe Jonas, roasted her husband, saying that when he was starting acting, he thought that he would not marry an actor. When he saw Joe Jonas acting, he thought that he is not an actor, there will be no harm in marrying him.
Many others were invited to the Jonas Brothers family roast, such as stand-up comedian Pete Davidson, Indian-origin YouTuber Lily Singh, actor Jack Whitehall, singer John Legend. Looking at this roast, it seemed that roast meant to make fun of yourself. His aim is to bring out some very secret secrets of his life through friends, but for this it is not to lose the dignity of language, throw abusive dialogues, or humiliate for being shown down. Roast is a very fun mode. In this, polite and polite can be insulted. Your work can be made fun of and the person being roasted also knows that today he has to take his class, so he also takes it for fun. The Jonas brothers have also been seen pulling each other's legs.
This roast needs to be seen. How 'adults only' jokes can be thrown without being obscene or what the real roast is like. Those who are shocked to see the roast of Ranveer Singh and Arjun Kapoor should especially enjoy it.
detailed rating
| | | |
| --- | --- | --- |
| Story | , | |
| screenpl | , | |
| direction | , | |
| music | , | |
Read Hindi News see more online Live TV News18 Hindi website. Know related to country and abroad and your state, Bollywood, sports world, business News in Hindi, Us Facebook, Twitter, Instagram And Telegram Follow on.
Tags: film review, Netflix, Nick Jonas, Priyanka Chopra
,