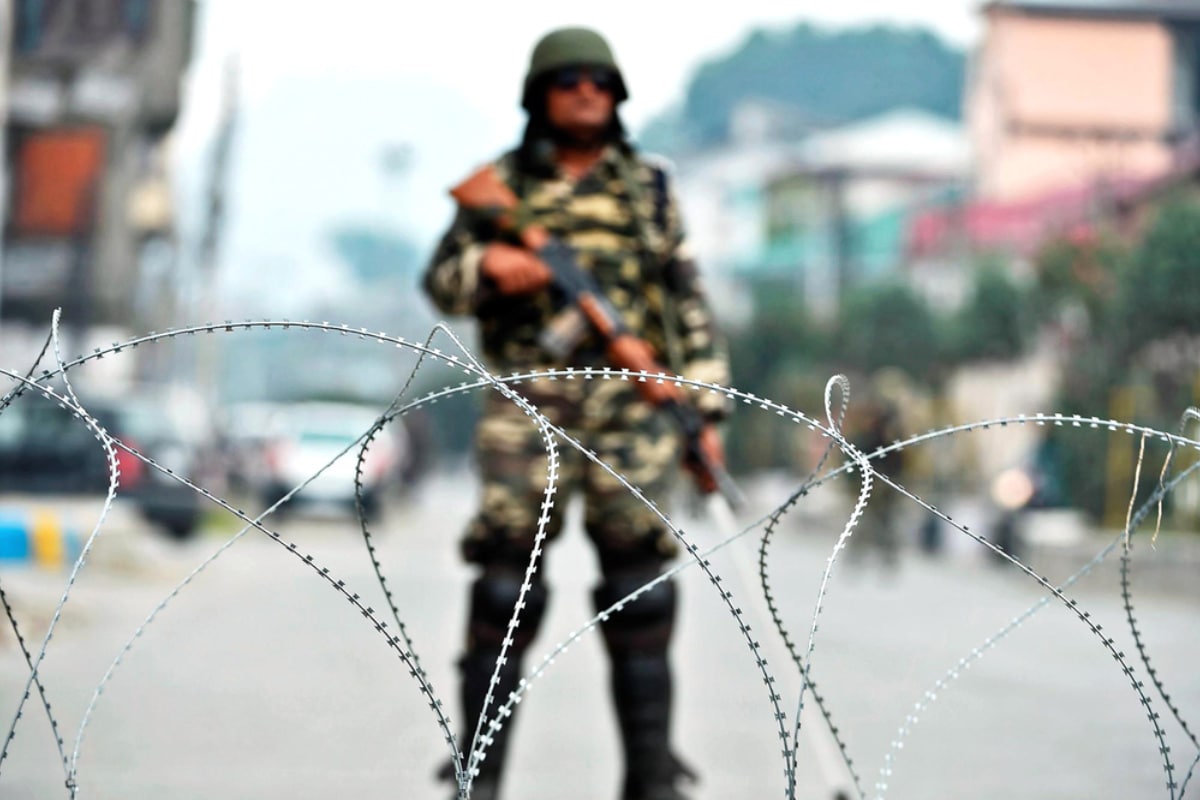 After the withdrawal of paramilitary forces to Kashmir, the market of rumors has heated up. (file photo)
Before the meeting of Prime Minister Narendra Modi, it is being speculated that Jammu may be given full statehood very soon and Kashmir will be kept as a Union Territory.
New Delhi. Before the all-party meeting with the political parties of Jammu and Kashmir on June 24 under the chairmanship of Prime Minister Narendra Modi.Rumors going on about the partition of Mum-Kashmir It has been rejected by sources close to the government. According to sources, the rumors of the division of Jammu and Kashmir into many parts are absolutely false and baseless. The government is not going to do anything like this.
Let us tell you that for the last few weeks, news about Jammu and Kashmir was continuously coming out. Rapid changes happening in Jammu and Kashmir In view of this, there was speculation that Jammu could be given full statehood very soon and Kashmir would be kept as a Union Territory. Not only this, such rumors were also being heard a lot that South and North Kashmir can be separated and Srinagar can be separated. However, now sources related to the government have completely rejected all these rumours. It is being said that the all-party meeting is a big step in the direction of restoring the political process in the interest of the people of Kashmir.
Also read :- Before the meeting of PM Modi, there is a stir of the parties, preparing the strategy for the agendaOn behalf of the central government, it has been said that it is committed to smoothly complete the delimitation process of Jammu and Kashmir within 2021 with the cooperation of all political parties so that the assembly elections in Jammu and Kashmir can be held at the earliest. Sources have indicated that the possible dates for the assembly elections and the options that have been considered could be November/December 2021 or March/April next year. Top sources also told CNN-News18 that the central government may also consider restoring the statehood of Jammu and Kashmir ahead of the assembly elections as it was made a union territory after the abrogation of Article 370.
Also read :- Re-statement of Jammu and Kashmir or assembly elections? What is the agenda of PM Modi's meeting
Let us inform that on Saturday, Union Home Secretary Ajay Kumar Bhalla had called several leaders of Jammu and Kashmir to invite them to the meeting. 14 leaders including National Conference chief Farooq Abdullah, PDP president Mehbooba Mufti, Jammu and Kashmir Apni Party (JKAP) Altaf Bukhari and People's Conference chief Sajjad Lone have been invited to attend the meeting.