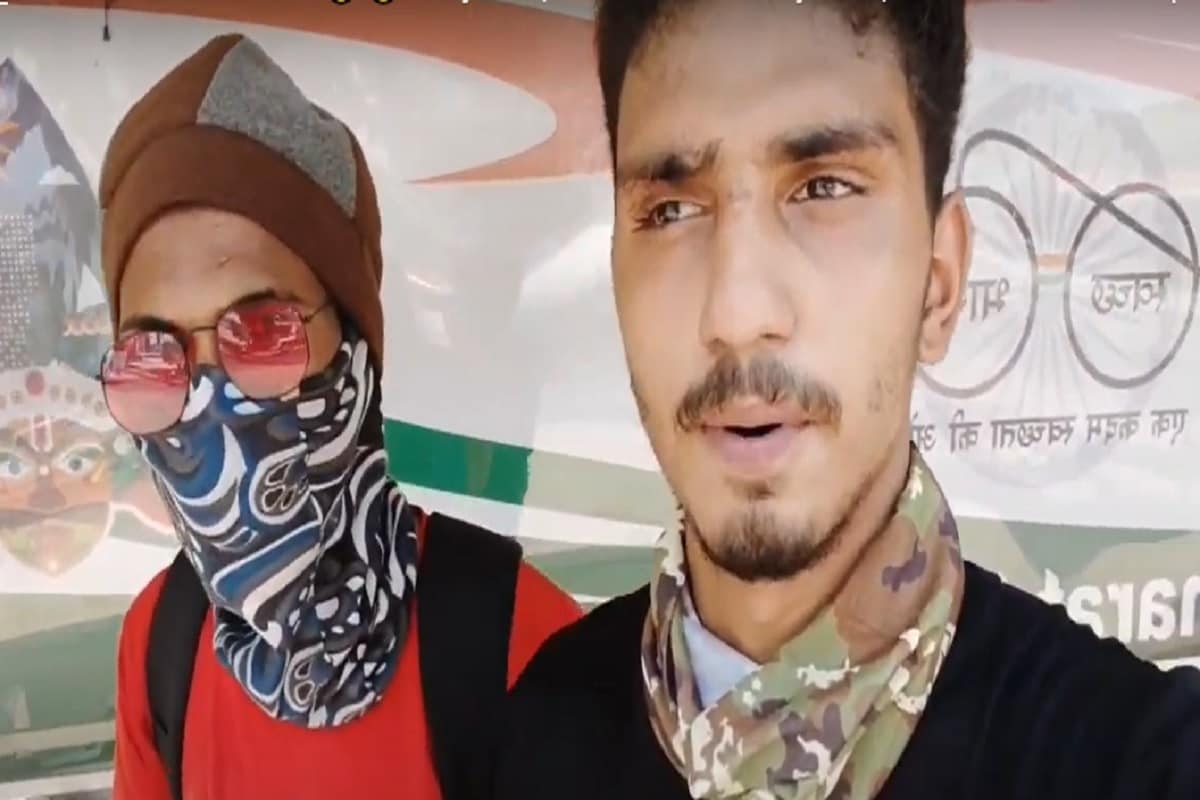 Karwar / Soumya Kalsa.
"Centuries ago, when there was no vehicle in the world, people used to travel successfully from place to place on foot. We want to know what it was like for him to travel hundreds of kilometers and thinking that we have planned this adventure journey, "said Dilshad, 20 years old. He along with one of his friends Mansoor Bilal, 23, have gone on a three-month and 15-day trip from Kerala to Ladakh.
Both of them are residents of Kondotti, a town in Malappuram district of Kerala. Dilshad works at a tea stall in Kondotty, while Mansoor Bilal worked in the Arab Emirates and returned to Kerala due to the Kovid epidemic and never returned to that country again. The friendship of these two is very old. When Dilshad told his boss of the tea shop about his visit a month ago and said that he was going to quit because of this, his employer (the owner of the shop) called him crazy. Even the family members of these two youths did not encourage them to do so, but both these friends had made up their mind and so they went towards their destination.
On 19 March 2021, the two friends left for their journey from Kondotti and covered a distance of 500 km in the first 13 days. Now these people have reached Karnataka and are going towards Goa via Karwar. Dilshad told, "We start our journey every day at 4 in the morning and continue till 9 in the evening. Meanwhile, we stop to eat. Many times when the sun is out of tolerance, we relax. We cover a distance of 45 to 50 kilometers every day easily. "
He told, "We spend our nights in a village or city on the way. We have not had any problems so far. We eat in hotels on the roadside and use umbrellas to avoid the sun. " Both of them are confident that they will reach Ladakh by June 2021.
These people also run a YouTube channel called "Race Track" where they put videos related to their journey. These boys also tell about the small experiences that occur on the way. Others may feel that both of them are mad, but their steps are going on in this adventurous journey.
(These are the personal views of the author)
Link to his YouTube channel: https://www.youtube.com/channel/UCq1rYIj8prZM1qaE1z7GeUwIn the same way, there are many more.
First published: April 5, 2021, 6:11 PM IST
.