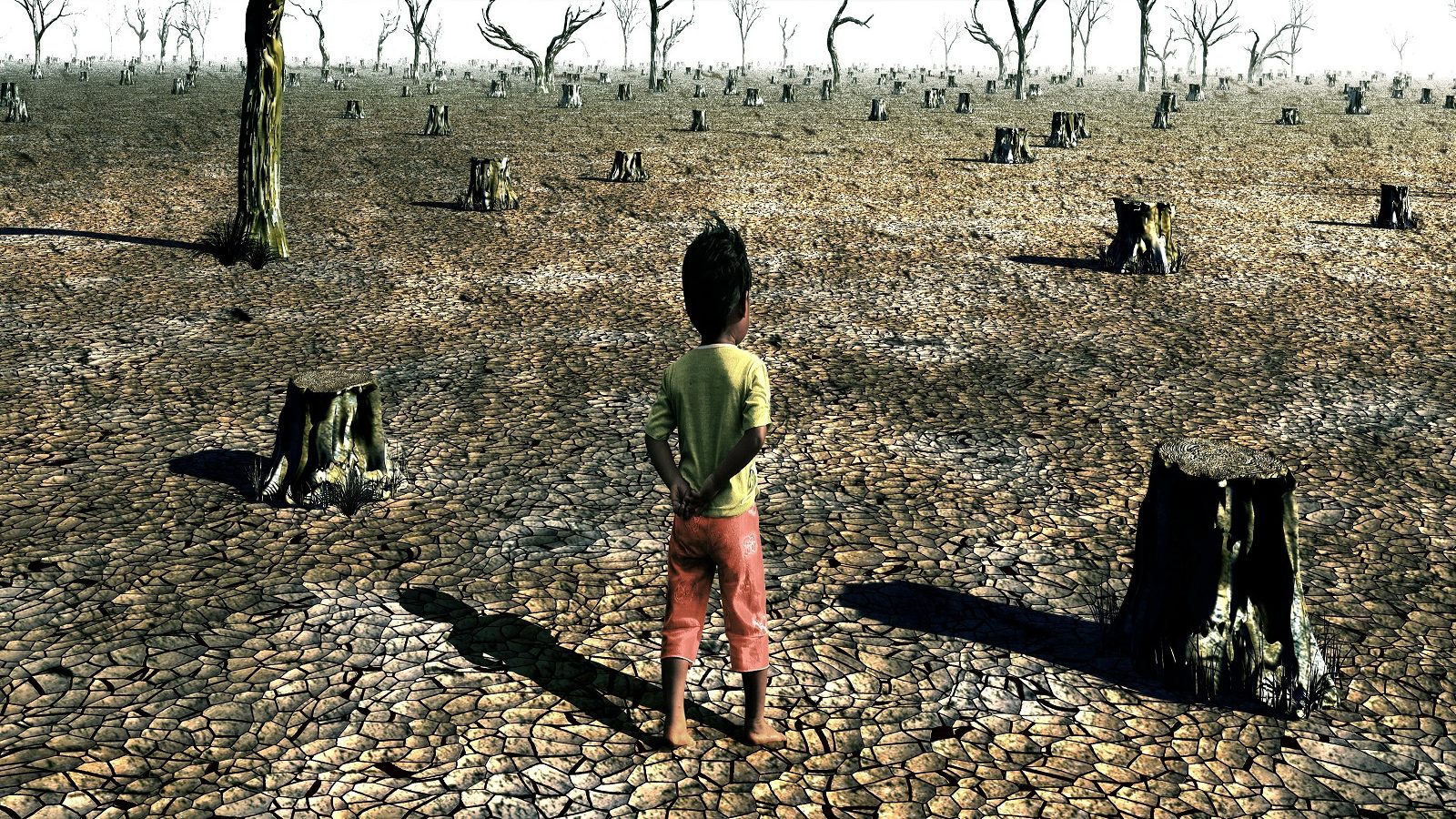 World Food Day 2021: World Food Day i.e. World Food Day is celebrated on 16 October all over the world. According to the UN Food and Agriculture Organization (FAO), the theme of World Food Day 2021 is "Our actions are our future – better production, better nutrition, better environment and better life". The day was initiated by the members of the Food and Agriculture Organization (FAO). This day was proposed in the 20th General Conference of the member countries of the organization and since then it is being celebrated every year since 1981.
The purpose of celebrating World Food Day is to make people aware of hunger and hunger. According to a news report published in the Hindustan newspaper, more than half of the children suffering from nutritional deficiency are growing up in the countries most affected by the dangers of climate change. In such a situation, they may have to face double challenges on the front of physical and mental development. on the eve of world food day Save the children An analysis released by Report This apprehension has been expressed in
According to this report, poor countries are suffering the most from the effects of climate change. Most of these already face other challenges that hinder the development of children. Such as political-economic instability, civil war and outbreaks of other diseases including Kovid-19. In such a situation, it is inevitable for children to develop and be affected by natural calamities such as floods, droughts, and heat waves. The report claims that 20 percent of children's mental and physical development has been hampered due to nutritional deficiency.
According to this report, children born in 2020 are more vulnerable to climate change. Children born this year will have to face 7 times more heat stroke. Along with this, the cases of flood, drought and damage to crops will also come 3 times more.
Also read- Cancer cases increased due to less physical activity, exercise for 5 hours a week is necessary: ​​Research
Take a look at the countries most affected by climate change, then find out how the number of children suffering from stunting is increasing in these countries. Malnutrition as well as stunting due to climate change have been detected in the African country of Burundi, 54 in Niger, 46 in Yemen, 43 in Papua New Guinea, 42 in Mozambique and 42 in Madagascar.
No less trouble for children
In Burundi, more than a lakh people migrated due to the rise in the water level of Lake Tanganyika. In which a large number of such children were involved who got only bread at one time. At the same time, half of the children under the age of five in Afghanistan, the second country most affected by starvation after the Taliban occupation, are at risk of facing malnutrition.
To fill one's stomach by eating clay
From Burundi to Afghanistan and from Mozambique to Yemen, millions of children are facing various challenges due to undernutrition, said Yolande Wright, Global Director of Poverty and Climate Affairs at Save the Children. In many countries the situation of hunger is so dire that people are filling their stomachs by eating soil.
Also read- World Spine Day 2021: Spinal pain affects the body and mind, experts told 5 things
UN panel had warned
The UN's body IPCC ie Intergovernmental Panel on Climate Change released a 4000-page book in June 2021. Report In this, a comprehensive blueprint of the effects of climate change was presented. In which it was predicted that by 2050, 80 million or more than 80 million people would be at risk of hunger. And disruption of the water cycle will lead to a decline in rainfed staple crops across sub-Saharan Africa. According to this report, 80 percent of the world's vulnerable population is only in African and Southeast Asian countries.
India's position
Between 2017 and 2019, 31.6 percent of people faced a moderate or severe level of threat to Indian food security. At the same time, between 2014 and 2016, the number of food insecure Indians was 42.65 percent. And between 2017 and 2019, it increased to 48.86 percent. At the same time, due to malnutrition, the weight and height of more than half of the children below 4 years were found to be below normal.
Read Hindi News see more online Live TV News18 Hindi website. Know related to country and abroad and your state, Bollywood, sports world, business News in Hindi.
.